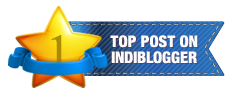 Pahalgam one of my favourite destinations is a world famous hill station and quite popular among tourists visiting Jammu &Kashmir , located on the banks of Lidder River at an altitude of 7200 ft. from sea level.Pahalgam is also associated with the annual Amarnath Yatra. Chandanwari (2,895 m), 16 km from Pahalgam, is the starting point of the Yatra that takes place every year in the month of July / August. Surrounded by snow clad mountains , gushing blue water of Lidder River makes it uniqueness of its own.Here are some descriptive views from my hotel window. The pictures may appear a little hazy as they were taken from inside the window but I managed to capture some beautiful moments .
#kashmir #pahalgam #photography
While I was enjoying a view of Lidder River From My Window
And My Friends Were Waiting For Me
I Took A Notice Of The Monkeys Who Had Thronged The Place
And This One Outside My Window Was Eyeing The Butter Toast On My Table
Oh Boy , How Could I not Feed Him After The Eye Contact He Had With Me?
On Being Asked To Come Around The Other Window He Came And Waited Patiently For A Bite
What Surprised Me The Most
He scraped The Hard Dark Brown Edges Of The Toast Before Gulping Them Down - Intelligent Breed , Huh
Had My Fill - Time To Join His Gang
Copyright ©2012alkanarula photo credit - google image search results